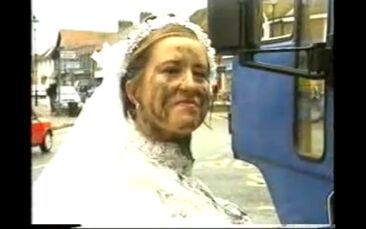 Mrs Smith
is a character in ChuckleVision. She is portrayed by Frances Allberry
Appearances
Edit
She first appeared in Breakdown as a bride who is about to get married but there is a big traffic jam caused by the Chuckles.
Her last appearance was in Lotta Bottle as a pregnant woman who get's annoyed with the Chuckles when they are delivering her milk.
The storyline seems to continue from Breakdown. She was getting married in Breakdown meaning her name moust have been Mrs Smith when she was getting married. And in Lotta Bottle she was pregnant meaning it could have been her first child as this was the series after her last apppearance.