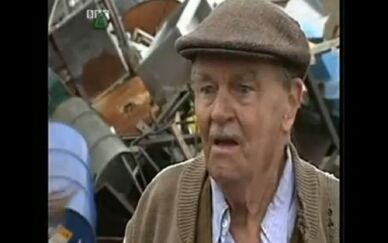 Scrapyard Salesman/Judge
is a character in ChuckleVision. He is portrayed by John Rutland.
Appearance
Edit
He first appeared in "Minibus Madness" as a scrapyard salesman.
He next appeared in "ChuckleMart" as a Vegetarian man in his house and he is disturbed by the Chuckles.
He next appeared in "Lord Chuckle" as Mr Scarper, the solicitor of grabit quick and scarper solicitors.
He next appeared in "New Pages" as an old man who has to deliver something.
His last appearance was in "Brothers In Law" as a Judge who is confronting the Chuckles on attempting stealing.
He has made no more appearances in ChuckleVision since.